Lady Gaga – Joanne | Recensione Album
Ecco la recensione del nuovo album di Lady Gaga Joanne!
Lady Gaga è, che dir se ne voglia, una delle cantanti che più ha influenzato l'industria musicale degli ultimi anni.
Fin dal suo esordio con "Just Dance", è riuscita, in poco tempo, a darci fortissime hit, video di impatto, creare uno dei fan base più forti, nonché a vendere milioni di dischi.
Dopo un inizio così glorioso che l'ha immediatamente lanciata nell' Olimpo del Pop, siamo già giunti alla pubblicazione del suo quinto disco, "Joanne". 
Ma parlare di quest'ultimo senza fare un piccolo passo indietro e spendere due parole sul precedente lavoro forse non ci permetterebbe di capire in pieno il progetto.
"ARTPOP" è stato pubblicato nel novembre del 2013 e ha rappresentato un'ulteriore evoluzione per Lady Gaga a livello di immagine.
Dal punto di vista musicale invece, l'elettropop e la dance di "The Fame/The Fame Monster" e "Born This Way" sono rimasti elemento centrale di "ARTPOP".
Una svolta a metà dunque, un album che nonostante la qualità, non è riuscito a conquistare il grande pubblico come i lavori precedenti di Gaga, vuoi per una cattiva gestione da parte del suo staff (soprattutto nella scelta dei singoli), vuoi per il calo di interesse da parte di un pubblico per il quale Gaga si era imposta come un vero e proprio fenomeno culturale, una moda se vogliamo.
Gaga ha infatti dovuto affrontare uno scivolone pesante, soprattutto a livello di vendite, passando dagli 8 milioni di copie vendute con "Born This Way", ai 2 milioni scarsi di "ARTPOP", risultato che alla luce dei numeri attuali potrebbe sembrarci non critico ma buono, eppure è stato designato come flop dalla stessa label, che evidentemente ci aveva investito molto più di quanto poi ha raccolto, in un anno dove vendere 4/5 milioni di dischi non era impossibile (e lo sa bene una certa Katy Perry).
Da quella "caduta" l'immagine di Gaga come la conoscevamo prima è notevolmente cambiata, tanto da apparire ormai quasi opposta, non sappiamo se per voglia di sperimentare nuova musica o per meri motivi di marketing. Magari entrambe le cose.
Dopo la parentesi "Cheek To Cheek", il delizioso album in collaborazione con la leggenda del jazz Tony Bennett, e che per la prima volta ci ha fatto apprezzare una Gaga sobria e senza maschere, tutto ci porta dritti a "Joanne", che invece rappresenta la prima vera reinvenzione "mainstream" di Lady Gaga. Riproporre la vecchia Gaga (nonostante fosse un desiderio di tantissimi fan di vecchia data) sarebbe stata una mossa poco adatta per chi, a detta di molti (ma non di tutti), risulta essere una delle più grandi artiste del panorama pop contemporaneo.
Joanne oltre ad essere il secondo nome della Germanotta (ed in questo senso ancora più chiara è la voglia di identificarsi con qualcosa di diverso rispetto al "personaggio Gaga") è anche il nome di una zia della cantante, purtroppo passata a miglior vita all'età di 19 anni.
Quindi con questo disco si è deciso di optare per una nuova immagine, ovvero quella di "Joanne", una Lady Gaga pulita dai lustrini, più intima, più "vera". Basta fronzoli e musica martellante da disco, con questo album Lady Gaga vuole chiudere definitivamente i conti con il passato e ci vuole far assaporare quella che lei definisce la sua vera essenza.
"Joanne" dovrebbe rappresentare dunque l'artista che è Gaga, il che ci lascia un po' spiazzati: se è questa la vera Gaga, ciò che in tanti hanno esaltato dal 2008 al 2013, cos'era? Un personaggio costruito a tavolino?
O forse era quella la vera Lady Gaga, che non aveva paura di mostrarsi in quei modi eccessivi, mentre "Joanne" rappresenta solo una sorta di ritirata strategica, ovvero un cambiamento forzato per non ricadere nella stessa situazione di ARTPOP ? A voi l'ardua sentenza. Maturazione artistica? Sinceramente non ce la sentiamo di etichettare le sue produzioni passate come poco mature, anzi.
Voglia di cambiare? Può darsi.
Comunque sia, il quinto disco di inediti di Lady Gaga, in un modo o in un altro, taglia i ponti col passato e ci mostra una parte di Gaga mai vista, ma una reinvenzione, sulla quale molti artisti hanno basato il proprio successo (esempio più calzante è ovviamente quello di Madonna) non è sempre sinonimo di qualità o successo. "Joanne" è stato pubblicato in due versioni, una standard con 11 tracce e una deluxe con 14 canzoni, ed ecco cosa pensiamo noi di questi nuovi brani firmati Miss Germanotta. Iniziamo con la nostra recensione track by track: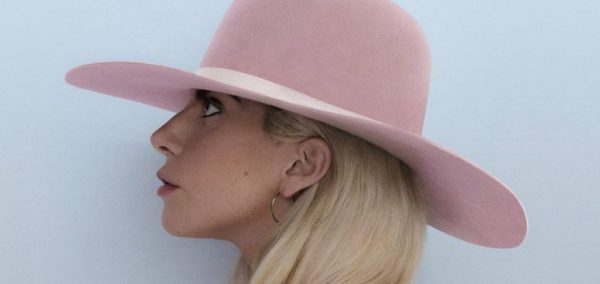 1.Diamond Heart
Ad aprire questo disco è "Diamond Heart", una traccia autobiografica dedicata a chi non avrebbe mai scommesso un soldo su di lei. Ma qui Lady Gaga non sbandiera semplicemente il suo successo, ma si fa una sorta di esame di coscienza, finendo per capire che sì, forse non sarà perfetta, ma almeno lei ha un cuore di diamante, cosa che chi l'ha sempre criticata invece non ha. Un cuore che l'ha fatta andare avanti per la sua strada e che le ha permesse di arrivare fin dov'è ora.
La traccia, prodotta da Mark Ronson e la stessa Germanotta (i quali sono presenti nella produzione di tutti gli altri brani del disco) con l'aiuto di BloodPop e Jeff Bhasker, ha un inizio lento, che fa pensare ad una ballata, ma che subito prende il via trasformandosi in una uptempo totalmente pop, per poi esplodere nel ritornello. Un ritmo coinvolgente che non ci lascia mai, ma che allo stesso tempo è perfetto per il messaggio di cui il brano si fa portavoce. Non solo un brano perfetto per aprire il disco, ma una canzone che ha in sé davvero molto potenziale e che, con un bel video, potrebbe diventare una hit.
2. A-YO
Il disco continua con "A-YO", secondo singolo promozionale dell'album ma che probabilmente diventerà anche il secondo singolo ufficiale. Una uptempo energica, che si concretizza a livello di produzione in un bel mix di pop e country. Un ritornello allegro e spensierato è l'elemento centrale della canzone, molto radio friendly e catchy: l'idea quindi di promuoverla a singolo effettivo non sarebbe del tutto sbagliata, soprattutto se pensiamo che "A-YO", pur essendo un po' piatta e lontana anni luce da precedenti singoli della discografia di Gaga, è uno dei momenti più forti dell'intero disco.
Il ritmo country pop è in piena sintonia con il testo del brano, in cui Gaga è pronta a far andare su di giri il proprio uomo ancor prima che questo possa accorgersene e, soprattutto, prima che possa fermarla.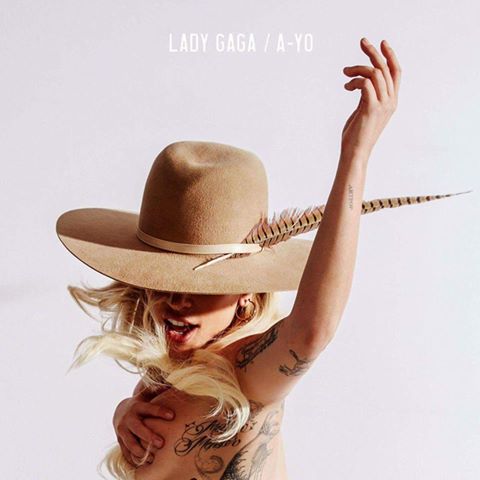 3. Joanne
Con "Joanne" iniziamo già a storcere un po' il naso, ma non sarà che la prima volta. La canzone è dedicata alla zia di Gaga di cui abbiamo parlato prima, Joanne per l'appunto, con la quale la cantante aveva un grande rapporto. Una ballata in cui Gaga sembra voler scambiare le sue ultime parole con la sua amata zia, quasi come una sorta di lettera destinata ad una delle persone più importanti della sua vita
Purtroppo tutto il bellissimo significato della canzone scompare a causa della musica e della produzione. Nonostante il ritornello sia molto dolce ed espressivo, merito anche dell'intonazione di Gaga, le strofe sembrano essere di un'altra canzone ed essere state appiccicate al resto del brano in maniera inappropriata, il che rende la canzone in diversi frangenti sgradevole, soprattutto dopo un paio di ascolti consecutivi. Il modo in cui il brano è stato arrangiato rovina del tutto l'aria quasi sacra creata dal testo. Tutto molto, troppo forzato, per la traccia che avrebbe dovuto rappresentare lo spirito dell'intero disco. Bocciata.
4. John Wayne
Con "John Wayne" arriviamo al punto più alto del disco, almeno per quanto riguarda le uptempo. Lo stile ricalca molto quello di "A-YO", anche se il pop prevale di molto rispetto al country. Una canzone energica, movimentata, ma anche breve e concisa, il che non è assolutamente un difetto: in meno di 3 minuti, la canzone riesce subito a conquistare, senza allungarsi in inutili e ridondanti ripetizioni di parole o in instrumental che allunghino il brodo. Un sound anche qui molto catchy, seppur frivolo, ma che risponde esattamente ai criteri che una canzone richiede per essere una potenziale hit scala classifiche.
Come il titolo suggerisce, la canzone è dedicato all'attore e regista John Wayne. Lady Gaga è stanca dei soliti uomini e delle solite storielle d'amore e vuole qualcosa di più, cerca ben altro, ovvero un uomo dal carattere come quello di John Wayne. Questa canzone non solo è la più forte del disco, ma è anche l'unica che potrebbe riservare un gran potenziale per il Super Bowl. Staremo a vedere cosa succederà.
5. Dancin' In Circles
Una delle canzoni che più ha colpito il fan base e, neanche a farlo aposta, uno dei momenti down del disco. Una canzone che ha una partenza lenta, ma che pian piano ingrana. Sembra tutto procedere per il meglio, un pop puro che inizia a farci prendere gusto, finché non si presenta il ritornello, che abbassa immediatamente tutto il mood creato precedentemente dalla canzone. Verso la fine, prima dell'ultimo ritornello, Gaga, sorprendentemente, anziché cantare, urla una frase della canzone, il che riaccende per un attimo la nostra attenzione, salvo poi la presenza del ritornello, davvero troppo lento.
La canzone, in fin dei conti, non è male, ma neanche questo grande capolavoro, anzi. Sicuramente come singolo sarebbe meglio optare su una "A-YO" o "John Wayne", soprattutto per un futuro Super Bowl, per il quale una canzone del genere sarebbe troppo lenta.
Il lead single di "Joanne", il brano che, a detta dei fan, avrebbe dovuto far tremare tutto il mondo, che avrebbe dovuto salvare la musica pop, ma che in realtà si è rivelato uno dei più grandi flop commerciali dell'ultimo anno: ecco a voi "Perfect Illusion" (mai titolo fu più azzeccato!), la sesta traccia del disco. La canzone segna uno stacco netto rispetto a tutto ciò che si è sentito prima e ancora di più rispetto a ciò che ascolteremo dopo. Un pezzo del tutto slegato dal resto del disco, e sinceramente non capiamo perchè abbiano scelto di presentare al pubblico un materiale così fuorviante, mossa che riteniamo abbastanza scorretta.
Un inizio travolgente ed energico segna questo brano, una base potentissima prodotta dall'esperienza di Ronson, il tocco scintillante di BloodPop e la sfrontatezza di Kevin Parker hanno dato origine a quella che pareva sulla carta essere una delle massime hit di questo 2016, che sembra poterci travolgere nel suo ritmo pop/rock dalle influenze anni '80 già dai primi secondi. In realtà dopo una strofa super catchy il pezzo si rivelerà abbastanza deludente, soprattutto dopo il secondo ritornello. Eccessiva ripetitività, testo molto banale (ma questo sappiamo non essere importante per ottenere una hit), voce troppo forzata in molti punti tanto da apparire fastidiosa nonostante sia una studio version e nonostante le ottime capacità di Gaga, queste sono le caratteristiche di questa illusione perfetta.
Se qualcuno si fosse mai lamentato di Rihanna e dei suoi testi ripetitivi allora qui troverà pane per i suoi denti dato che, per più di metà canzone, Lady Gaga non fa altro che ripetere urlando (non c'era motivo davvero di alzare così la voce già a metà del brano) il titolo del brano, brano che pur durando tre minuti scarsi, finisce per stancare l'ascoltatore medio già dopo un minuto e mezzo. Un pezzo che parte in quarta, ma che scala tutte le marce, finendo in retro. Riteniamo che l'uso che Gaga fa qui della sua vocalità sia un problema non da poco, sicuramente con un'attenzione maggiore e con un ritornello più forte, e più varietà, questo pezzo sarebbe stato una bomba!
Un testo che, tra l'altro, è degno di un teen idol agli esordi, liriche che parlano di un amore che sembrava quello vero ma che, alla fine, si dimostra una delusione. Presupposti ottimi, soprattutto musicalmente, rovinati per l'appunto in corso d'opera. Non è dunque difficile capire il motivo per il quale il singolo si sia rivelato un grande flop. Il video privo di concept, con una regia troppo caotica, e con una Gaga "travestita" da rocker (purtroppo non risulta molto credibile artisticamente in quelle vesti sulla base di quanto proposto in passato), non hanno aiutato per niente il pezzo.
Eccoci davanti al vero gioiellino di "Joanne". Finalmente Lady Gaga riesce a regalarci una splendida ballata in uno dei suoi dischi di inediti. La semplicità della chitarra e una melodia dolce e tranquilla, fanno da sfondo alla voce di Gaga, qui davvero al massimo della sua bellezza. Una canzone che non si pone traguardi irraggiungibili, che non vuole cambiare il mondo, ma che semplicemente vuole emozionare l'ascoltatore. E ci riesce.
E potremmo elencare davvero un milione di motivi per cui "Million Reasons" sarebbe potuto essere il singolo di lancio perfetto per "Joanne", partendo dal fatto che fa risaltare il grande talento e la voce di Gaga, finendo poi con il dire che questa canzone rappresenta in pieno la nuova immagine che Gaga avrebbe voluto dare di sé. Ma forse pubblicare una ballata come lead single sarebbe stata una mossa troppo audace, quindi si è voluti "rimanere tranquilli" e sperare che l'ennesima uptempo riportasse Gaga in cima alle classifiche, ma così non è stato.
Anche qui ci ritroviamo di fronte a un testo davvero semplice, ma qui non rappresenta un problema dato che semplice è la parola d'ordine per "Million Reasons". Un amore un po' sofferente, in cui una miriade di motivi avrebbero potuto far gettare la spugna, che però non hanno retto il confronto con l'unica ragione che ha permesso di rimanere. Speriamo almeno che diventi secondo singolo.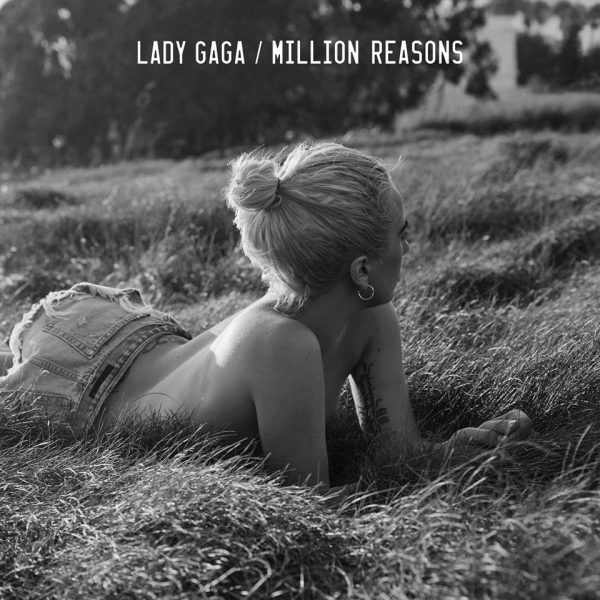 8. Sinner's Prayer
"Sinner's Prayer" segna, a mio dire, lo "sfacelo" di "Joanne", ovvero, da questo brano in poi è purtroppo difficile trovare qualcosa da promuovere a pieni voti. Un inizio degno di un film western per una traccia country che, musicalmente, può essere definita con una sola parola: piatta. Una midtempo che non ha carattere e che non sa di niente, un tentativo riuscito male di proporre il country, un banale inciso senza capo né coda. Una delle cosìddette filler, ovvero una traccia riempitiva messa lì solo per far numero.
Anche il testo non è dei migliori, ma anche se lo fosse si perderebbe nel nulla che è la composizione della traccia. Una peccatrice, in questo caso niente più che una meretrice, invoca il perdono per le sue azioni e i suoi peccati cantando per l'appunto "la preghiera del peccatore". Mi spiace Gaga, ma se per farti perdonare canti una cosa del genere, allora la strada per la redenzione è ancora bella lunga.
9. Come To Mama
Si fa fatica a trovare le parole per descrivere questa canzone, quindi iniziamo col parlare del testo. Una specie di invito a smettere di spargere odio ed a risolvere i problemi con l'amore e con le parole. Gaga diventa qui appunto una mamma, un saggio a cui rivolgersi per risolvere le controversie senza seminare zizzania e odio.
Musicalmente il brano è una mid tempo allegra, a tratti soul, con un po' più di ritmo nel ritornello, ma che, come gran parte del disco, risulta poco incisiva, piatta e chi più ne ha più ne metta. Una suonata al chiaro di luna, niente di più, niente di meno, quasi come una schitarrata (suonata da un principiante neanche da un professionista), come una di quelle melodie che si suonano per ingannare il tempo seduti di fronte a un falò. Non solo, dura anche la bellezza di 4 minuti, giusto per rendere l'agonia un po' più lunga. Grazie a Dio esiste il tasto per skippare.
10. Hey Girl (feat. Florence Welch)
"Hey Girl" è l'esempio perfetto di come due delle più belle voci del panorama musicale odierno possano andare sprecate. Ancora una volta, ci ritroviamo di fronte ad una traccia piatta, noiosa, lunga e monotona, che non fa risaltare la potenza vocale delle interpreti ma che, anzi, le rende poco interessanti in una maniera mai vista prima. Quattro minuti di agonia, una pesantezza improponibile, dove lo skip non è facoltativo ma necessario. Forse sarebbe stato meglio se ad occuparsi della musica e produzione fosse stata Florence, dato che la canzone è lontana anni luce dal repertorio della cantante (e si sente). Ma è anche lontana da ciò che Gaga ha proposto fino ad ora, e si sente anche questo.
Un punto a favore invece per il testo. Come suggerisce il titolo, la canzone parla di un legame tra due donne, tanto forte da riuscire ad aiutarle anche nei momenti più bui e difficili. Il brano ruota proprio intorno alle protagoniste che si ricordano a vicenda che potranno sempre contare l'una sull'altra, il che le aiuta a non mollare mai e a non arrendersi di fronte alle avversità della vita. Purtroppo il testo si perde nel contesto musicale così inespressivo.
11. Angel Down
"Angel Down" è il modo migliore per concludere un disco del genere. Una traccia, per l'ennesima volta, piatta, con un ritmo lento che ogni tanto accenna a prendere il via, ma che rimane invece fermo e debole. Parliamo dunque dell'ennesima "lagna" in cui Gaga tenta di fare la sofisticata, ma, ancora, non ci riesce. Il risultato è sconclusionato e irrisorio. Per l'appunto, un album monotono come "Joanne" non poteva che essere chiuso da una canzone così infinitamente noiosa.
Per quanto riguarda le tracce della deluxe non c'è molto altro da aggiungere: per "Grigio Girls" potete leggere quanto scritto per le ultime 4 tracce; "Just Another Day" invece rappresenta un raggio di luce in un disco fossilizzato su basi scialbe e mediocri, grazie al suo ritmo allegro e spensierato. Certo, rimane una traccia piuttosto banale e semplice, ma dopo 5 canzoni come le ultime che abbiamo sentito, anche una qualsiasi demo riuscirebbe a spiccare un po'; infine ci ritroviamo ancora una volta "Angel Down", questa volta come work tape, che migliora un po' rispetto alla versione inclusa nella standard semplicemente perché è più corta.
Sembra più che chiaro ormai che la parola d'ordine per "Joanne" sia solo una: piatto. Un disco così ostico e difficile da ascoltare non lo si trovava da molto tempo. Però questo suo grande difetto permette a brani altrettanto scialbi e inutili quali "Perfect Illusion" o "Dancin' In Circles" di risaltare e sembrare molto più belle di quanto in realtà non lo siano. Ecco quindi la reinvenzione di Gaga, una reinvenzione totale ma che ha deluso sotto tutti i punti di vista e che non sembra neanche essere riuscita, giacché il pubblico è rimasto per ora totalmente indifferente a questa sua nuova musica. Ed attenzione, perchè qui non si parla di delusione per il cambio di genere, ma per il modo in cui è stato affrontato questo "genere".
Con solo 4 tracce promosse a pieni voti ("Diamond Heart", "A-YO", "John Wayne" e "Million Reasons"), 2 "ni" ("Dancin' In Circles", "Just Another Day") e ben 8 NO, "Joanne" non solo non raggiunge la sufficienza, ma neanche la mediocrità. La reinvenzione c'è stata, ma è fallita miseramente, almeno secondo il nostro punto di vista. L'idea del cambio di immagine era probabilmente giusta ed interessante, ed anche quella di dare al pubblico questa nuova Gaga lo era, ma il modo in cui è stata presentata, ovvero con questo album, purtroppo non ci soddisfa.
Rilasciare materiale molto diverso rispetto al passato è già tanto rischioso, ma se lo si fa bisogna essere sicuri di offrire al pubblico un disco pienamente convincente, che sappia renderti assolutamente credibile in quello che stai facendo, cosa che purtroppo non è Joanne.
3 anni per creare un album sarebbero stati sufficienti per dar vita ad un qualcosa di davvero epico, e ricordiamo che più è rilevante il personaggio, più risultati e riconoscimenti ha ottenuto, e più ci si aspetta ed è giusto aspettarsi grande qualità. Senz'altro è più difficile attirare l'attenzione puntando sulle proprie doti piuttosto che su abiti stravaganti, tuttavia va detto che a meno che non si provi una simpatia incondizionata per Lady Gaga (che a noi peraltro piace molto) non si può assolutamente affermare che questo Joanne non sia affetto da mancanze e disattenzioni gravi da parte dell'artista.
Ci aspettiamo molto di più da una Gaga,
che faccia pop o country per noi è fondamentale, quello che vogliamo da lei è assolutamente un prodotto di qualità, perchè sappiamo che lei a differenza di tanti altri è in grado di offrircelo.
Lady Gaga è stata una moda e, come tutte le mode, anch'essa è passata di moda? Sinceramente non ce la sentiamo di essere così catastrofisti, il nome di Gaga è ancora molto forte nell'immaginario collettivo, una cosa è certa, dopo aver ascoltato Joanne, non senza un senso di amarezza ci chiediamo che direzione verrà presa con il prossimo lavoro. Sicuramente dipenderà molto dal riscontro del progetto verso il grande pubblico.
Qual è il vostro giudizio su Joanne? Che ne pensate della recensione? Le vostre canzoni preferite?