Lady Gaga: la top 20 dei suoi singoli di maggior successo in UK
Lady Gaga, ecco quali sono i singoli di Maggior Successo nella sua carriera negli UK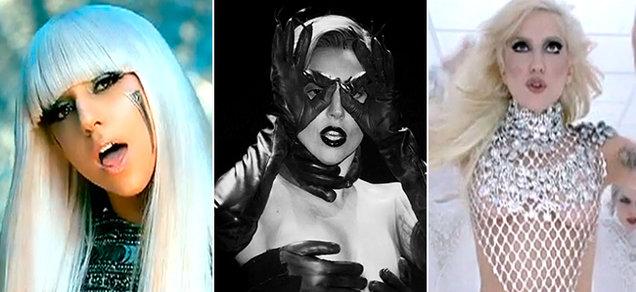 Periodo di estrema importanza per la celebre pop-star Lady Gaga pronta ad un imminente comeback con l'attesissimo singolo Perfect Illusion (Qui per scoprire tutti i dettagli). Notizie scottanti arrivano dal famoso sito Official Chart che ha da poco stilato la classifica delle canzoni di maggior successo di Gaga in UK. 
Osservando la classifica notiamo che i singoli estatti dal suo ultimo album, ArtPop (Qui per la recensione), sono andati meglio di quanto si potesse pensare. "Applause" che "Do What You Want" si posizionano rispettivamente alla 10 ed alla 11, risultato più che discreto considerando che il disco all'epoca ottenne risultati molto inferiori alle aspettative. Non ci saremmo certo aspettati di vederli al di sopra di "You and I" e "Video Phone"!
Salendo troviamo subito "Judas", altro brano che in UK sembra essere andato meglio che nel resto del mondo, tuttavia nelle posizioni superiori sono presenti essenzialmente le hit più celebri di Gaga, come "Alejandro" e "Paparazzi". Non manca ovviamente Telephone, il noto duetto con Beyoncé. La top 3 è interamente composta da singoli no.1 provenienti dall'album di debutto della cantante, The Fame, e  dall'EP The Fame Monster. I brani premiati alle prime tre posizioni sono dunque "Bad Romance", "Poker Face" e "Just Dance".
A pagina 2 la TOP 20 completa:
1 POKER FACE
2 BAD ROMANCE
3 JUST DANCE
4 TELEPHONE (FEAT BEYONCÉ)
5 BORN THIS WAY
6 THE EDGE OF GLORY
7 PAPARAZZI
8 ALEJANDRO
9 JUDAS
10 APPLAUSE
11 DO WHAT U WANT (WITH R KELLY)
12 LOVEGAME
13 MARRY THE NIGHT
14 YOU AND I
15 VIDEO PHONE (WITH BEYONCÉ)
16 CHILLIN (WITH WALE)
17 SPEECHLESS
18 BEAUTIFUL DIRTY RICH
19 HAIR
20 STARSTRUCK