Little Mix – Glory Days: The Platinum Edition | ascolta gli inediti
Con il tour ormai agli sgoccioli, le Little Mix lanciano la Platinum Edition del loro ultimo lavoro, Glory Days, che ha compiuto un anno il 18/11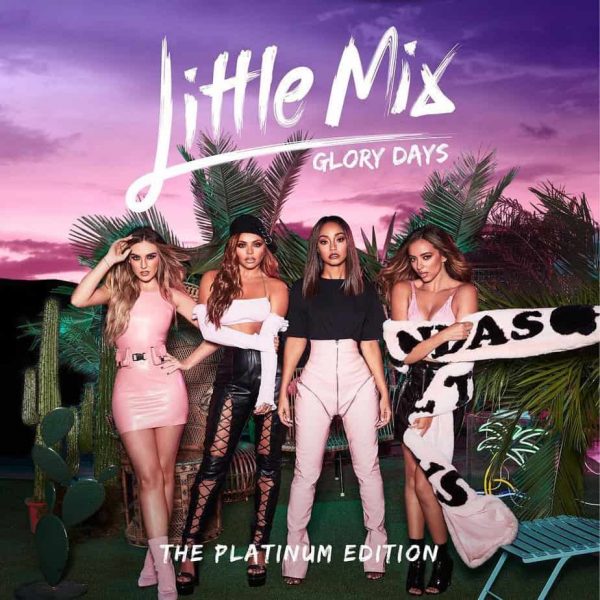 Da oggi in tutti gli store e piattaforme digitali la riedizione di Glory Days (cd + dvd live). Al suo interno i fans delle Little Mix potranno ascoltare finalmente anche le tre canzoni inedite già annunciate, Is Your Love Enough?, Dear Lover e If I Get My Way.
A seguire l'audio:
Vi hanno colpito i nuovi brani?
---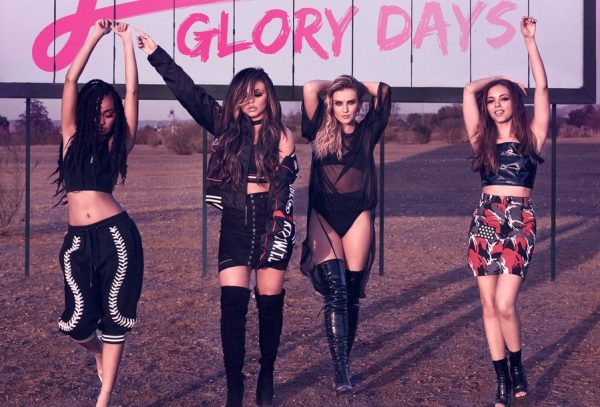 Le Little Mix hanno lasciato ufficialmente alle spalle la loro "Get Weird" Era: questa domenica sarà presentato, con performance live ad X Factor, il loro nuovo singolo "Shout Out To My Ex" (QUI per scoprire di cosa parlerà il brano), ed in queste ore è stato annunciato anche il titolo del nuovo disco, già fornito di copertina. Il disco sarà intitolato "Glory Days", sarà pubblicato in versione standard e deluxe ed in quest'ultima l'acquirente troverà anche un DVD comprendente un intero concerto del "Get Weird Tour", tournée che ha toccato anche l'Italia nel mese di giugno.
Nella copertina abbiamo font e bordi rosa che racchiudono uno scenario desertico, anch'esso visto attraverso un filtro rosato, in cui le ragazze posano in modo da fornire un'immagine sexy e grintosa il che, indipendentemente che il risultato sia raggiunto o meno, fa capire che il quartetto è intenzionato a cambiare immagine con questo lavoro.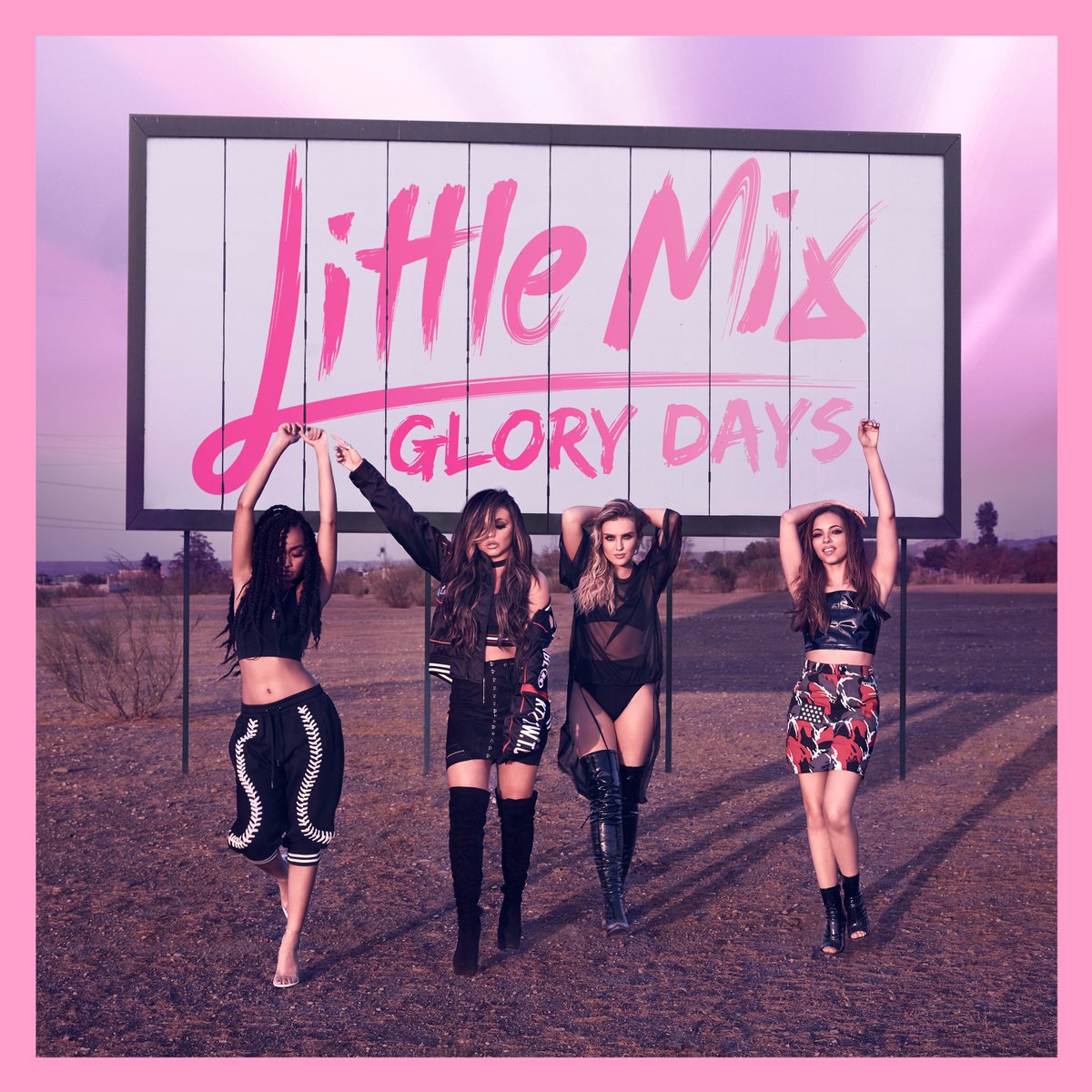 Un mix fra spensieratezza e aggressività ci viene comunicata dai volti delle 4 ragazze, che a questo punto sembrano volersi porre in maniera tare da essere più vicini al gusto del pubblico statunitense, che finora non è rimasto poco coinvolto dalla musica di questa girlband, fortissima invece in altri mercati anglofoni, come UK e Australia. Vedremo se questo scopo sarà raggiunto oppure no. Lo scopriremo il prossimo 18 novembre, data di pubblicazione del lavoro.
Non a caso la copertina ricorda abbastanza quella di "7/27", l'ultimo album delle Fifth Harmony, girlband che a livello mondiale sicuramente è messa molto meno bene di loro, ma più forte in USA. Speriamo solo che questo puntare su tale mercato non rovini il loro appeal in Europa, come accaduto già ad artisti come Jessie J. Di seguito la tracklist, in cui troviamo anche un brano con Charlie Puth:
Tracklist:
Shout Out to My Ex

| Leigh-Anne Pinnock, Jesy Nelson, Edvard Førre Erfjord, Henrik Michelsen, Perrie Edwards, Camille Purcell, Jade Thirlwall & Iain James

F.U | Alessia Iorio, Michael McHenry, Maegan Cottone, Robert Gerongco, Jean Baptiste & Samuel T. Gerongco
Oops (feat. Charlie Puth)
Down & Dirty

| Louis Biancaniello, Michael Biancaniello, Michelle Bell, Clarence Hutchinson & Erika Nuri

Power

| Leigh-Anne Pinnock, Jesy Nelson, Perrie Edwards, Jade Thirlwall, Mark J Feist, Adrian Sotomayor & Jin Jin

Your Love
No More Sad Songs

| Emily Warren, Edvard Erfjord, Tash Phillips & Henrik Michelsen

Nothing Else Matters

| Camille Purcell, D. Davidsen, P Wallevik & M. Hansen
Deluxe Concert Film Edition
Beep Beep

| Camille Purcell, Edvard Erfjord, Henrik Michelsen & Iain James

Freak
Touch (Acoustic)
Get Weird Tour Live from Wembley Arena – DVD
Voi che ne pensate?
---
Aggiornamento: rilasciata una nuova traccia tratta dal progetto, "You Gotta Not", che ne dite?
---
Rilasciate le anteprime del nuovo disco delle Little Mix "Glory Days":