10 artisti che hanno mentito dicendo che il loro album sarebbe uscito "soon"
10 artisti che hanno promesso il loro album, ma che poi hanno fatto aspettare un sacco di tempo, o che stiamo ancora aspettando
Ogni anno che passa sono sempre di meno i cantanti che possono vantare grandi successi discografici e pochi flop. Gli ultimi tempi sono stati infatti caratterizzati da scivoloni pesanti anche da parte di artisti molti noti per cui ora come ora lo sport preferito dai cantanti è diventato…….temporeggiare! Riadattando un famoso proverbio: meglio un mezzo-flop domani che un flop completo oggi! Ne abbiamo già visti di artisti che hanno attuato questa tecnica negli ultimi anni: da Usher a Gwen Stefani passando per  Mariah Carey.
Vediamo dieci artisti che negli ultimi anni hanno preso tempo prima di pubblicare un nuovo album, alcuni dei quali stanno ancora temporeggiando, mentre altri di stanno forse decidendo a tornare. Buona lettura!
Usher
Da pochi giorni sappiamo tante nuove news sul nuovo album di Usher (Qui per saperne di più) ma per anni abbiamo brancolato nel buio. Dopo i risultati deludenti di "Looking 4 Myself",  Usher aveva tentato la strada televisiva per rilanciarsi musicalmente. Nel 2014 partecipò come coach a The Voice US lasciando anche una buona impressione.
Proprio in quel periodo  pubblicò il singolo "Good Kisser" che doveva anticipare il nuovo album. In seguito arrivarono altri due singoli "She Came To Give It To You" e "Don't Mind". Solo l'ultimo dei 3 ha ottenuto successo ma nonostante ciò il suo ritorno discografico fu messo da parte. Questo nonostante lo stesso Usher annunciò che il suo nuovo album si sarebbe intitolato "UR". Anche nel  2015 il cantante RnB ha continuato a rassicurare fans e stampa che "UR" sarebbe uscito presto.
Come sappiamo le cose non sono andate così.  A gennaio 2016 Usher annunciò un nuovo titolo: "Flawed", titolo che ha avuto davvero vita breve visto che appena 4 mesi dopo il cantante dichiarò di averne scelto uno nuovo, probabilmente quello definitivo, "Hard II Love". La qualità dell'album ripagherà l'attesa di 4 anni?
Usher nel luglio 2015 aveva dichiarato a Billboard:
"L'album è in arrivo. In questo momento non è l'argomento di discussione a causa di tutte le attività a cui sono stato e sarò ancora impegnato. C'è il lancio del prodotto Yoobi nei negozi Target, la mia attività da filantropo con la New Look, la partecipazione all'album tributo di Nina Simone e ancor prima la partecipazione come mentore a The Voice e le riprese per il prossimo film Hands Of Stone dove ho interpretato il pugile Sugar Ray Leonard… e ci sono ancora tante altre cose in arrivo! Faccio del mio meglio per assicurarmi che la gente conosca ogni lato della mia personalità e parte delle mie passioni. Quella con Yoobi è solo l'inizio di una lunga serie di progetti che saranno sia filantropici che creativi. Ma l'album arriverà quanto prima!"
 Ariana Grande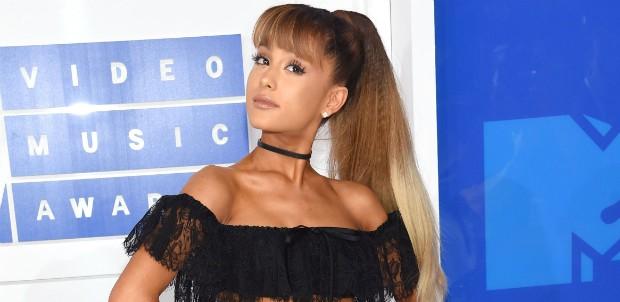 Come sappiamo la  marcia di avvicinamento a "Dangerous Woman", il secondo album di Ariana Grande è stata lunga e travagliata. Bruciando esageratamente i tempi e cercando di far dimenticare lo scandalo di quandò leccò una ciambella dicendo "I hate America",  Ariana annunciò già a maggio 2015 che il nuovo album si sarebbe chiamato "Moonlight". Quello che successe nei mesi seguenti non è chiarissimo. Passarono infatti 3 mesi prima che Ariana annunciò il singolo "Focus" in uscita ad ottobre 2015. Ragionevolmente si pensava che entro Natale sarebbe poi uscito anche l'album. A confermarlo ci sono anche alcuni tweets della stessa cantante (ora cancellati|!).
La sfortuna volle che "Focus" uscì la settimana dopo la release di due dei singoli di maggior successo degli ultimi 12 mesi: "Hello" di Adele e "Sorry" di Justin Bieber. Il ritorno di Ariana passò così inevitabilmente in secondo (per non dire terzo, quarto….) piano. Come già avevamo parlato nei mesi scorsi,  la scelta stessa di "Focus" fu alquanto discutibile in quanto alla somiglianza con "Problem".
Tutto il progetto "Moonlight" venne messo in discussione e messo da parte. A partire dal nome "Moonlight" che venne cambiato in "Dangerous Woman". Il resto è storia recente: un disco che sta facendo un po' fatica a tenersi a galla per via di singoli che non hanno avuto certamente l'impatto delle varie "Problem", "Break Free" e "Love Me Harder". Va detto però che "Side To Side",dopo la performance ai VMA, ha avuto una buona partenza in classifica. Staremo a vedere cosa riuscirà a fare.
 Rita Ora
Nel 2012 pareva poter diventare una nuova superstar dalla fama immensa, ma invece la carriera di Rita Ora ha preso tutt'altra piega. Eppure era iniziata sotto i migliori auspici: Rita ottenne 3 No.1 in UK nel 2012, anno di pubblicazione di "Ora", il suo unico album finora. Il suo ritorno con un secondo disco sembrava fatto quando la cantante pubblicò "I Will Never Let You Down" prodotta da Calvin Harris. Il singolo è stato un successone in UK ed ha avuto visibilità internazionale ma ha segnato anche l'inizio della fine (per ora) della sua carriera musicale.
Con la conclusione burrascosa della sua storia con Harris, la cantante si è ritrovata impossibilitata a pubblicare i nuovi brani creati con lui e sostanzialmente ha dovuto ricominciare da capo nella realizzazione del CD. Nel 2015 sono arrivati altri due singoli: "Poison" e "Body On Me" con Chris Brown. Entrambi hanno ottenuto la certificazione silver negli UK ma il confronto con i precedenti singoli di Rita è impietoso. Nel corso del 2014 e poi nel 2015, Rita ha sempre parlato in molte interviste del suo album. L'ha definito "grande" ed ha assicurato, in entrambe le annate, che sarebbe stato pubblicato in tempi brevi ed in tutto il mondo, tuttavia questo non è avvenuto.
In realtà, più che imputabile a Rita, questo comportamento è imputabile alla Roc Nation, che ha rescisso all'improvviso il contratto e le ha dunque impedito materialmente di pubblicare entro i tempi previsti il suo secondo album.  Per questi motivi la cantante ha messo da parte la sua carriera musicale e si è buttata a capofitto sulla TV (qui per sapere che programma andrà a a condurre). Inoltre nel 2017 e nel 2018 la ritroveremo nel secondo e terzo film di "50 Sfumature Di Grigio". A marzo Rita ha affermato in un'altra intervista:
L'album è stato spesso rimandato fino ad ora. Sei sicura che uscirà quest'anno?
Ah si, al 100%. Fosse l'ultima cosa che faccio nella mia vita.
Vedremo se questa volta riuscirà a mantenere la promessa.
Lady Gaga
Dopo la debacle della ARTPOP Era, c'è stato il forte rischio che la Interscope Records cercasse di ributtare in pista Lady Gaga dopo pochi mesi per recuperare il terreno perduto rispetto ai fasti dei primi CD. Fortunatamente le cose non sono andate così: tutta la squadra di Lady Gaga ha compreso che bisognava distruggere quel poco che rimaneva della sua immagine dal passato e quindi ricostruirla da capo. Per farlo ci voleva sicuramente tanto tempo, non è un caso quindi che a quasi 3 anni da "ARTPOP" non abbiamo ancora il nuovo album pop.
Per ridarsi nuova credibilità Lady Gaga ha realizzato un album jazz con un' istituzione musicale come Tony Bennett, guadagnando reputazione anche nel pubblico lontano dal mondo pop. In seguito Lady Gaga ha pensato bene di mettere da parte eccentricità varie e puntare sulla sua voce: in questa chiave vanno viste le tantissime performances sobrieche ha realizzato negli ultimi anni (tra le tante "Imagine" ai Giochi Olimpici Europei e l'inno americano al Super Bowl). Da non sottovalutare anche il ruolo di Lady Gaga in "American Horror Story" che le ha dato e continuerà a darle l'immagine di star polivalente.
L'unico singolo pop rilasciato è stato "Til It Happens To You". Anche in questo caso l'intento del brano di denunciare la violenza femminile ben si adattava alla volontà di Gaga di mostrarsi, come fa da anni, come la paladina dei diritti dei più deboli.  "Til It Happens To You" rappresenta però anche l'elemento più inquietante riguardo il futuro ritorno discografico di Gaga. Il singolo non ha avuto il minimo successo e, cosa ancora più grave, non è riuscita ad avere grandi scossoni neppure dopo le esibizioni di Gaga alla cerimonia  Billboard Woman Of The Year e agli Oscar.
L'impressione che traiamo da tutti questi eventi è che Lady Gaga in questi anni abbia acquistato credibilità ma non è assolutamente detto che questa si tradurrà in nuove schiere di fans pronti a sostenerla.  Anche lei intanto ha preso tempo ed ha anche detto una piccola bugia. A marzo intervistata dalla radio Z100, alla domanda se un nuovo album sarebbe arrivato presto (I do believe we have another album coming out soon. Maybe?" ", lei ha risposto "Beh assolutamente, intendo dire si!" ("Well, yeah, definitely. I mean, yes!"). Il nuovo singolo arriverà ad oltre 6 mesi dall'annuncio…..non proprio "Soon".
Tinashe
Passiamo all'RnB, parlando di quella che sembrava una delle maggori promesse di questo genere negli ultimi anni ma la cui carriera si sta contorcendo su se stessa. Infatti ad appena due anni di distanza sembrano già lontani i risultati (già non magnifici) della prima Era "Acquarius". Nel 2015 Tinashe inizia a lavorare con produttori pop famosi come Dr Luke e Max Martin col fine di creare un album (intitolato "Joyride") che possa dare la svolta definitiva alla sua carriera…..album che però stiamo ancora aspettando.
Da settembre 2015 Tinashe ha pubblicato teaser dell'album, singoli promozionali (Party Favors"), singoli ufficiali poi declassati a promozionali ("Player" con Chris Brown). "Player" si rivela un terribile buco nell'acqua non riuscendo neppure ad entrare nella Hot 100.  Vista la situazione, la label di Tinashe non ha potuto fare altro che posticipare "Joyride" a data da destinarsi. Ma diamo un'occhiata a cosa aveva dichiarato in precedenza, prima della fine del 2015:
Ho sempre avuto quest' album da qualche parte nascosto nella mia testa, ma ha cominciato a diventare sempre più rilevante per il mio stato attuale della mia carriera. Con il viaggio che ho fatto l'anno scorso e tutto quello che ho passato, sento davvero di star vivendo un' avventura, un viaggio, una corsa. Ecco perchè il nome Joyride, ed ecco perché ho deciso di pubblicarlo subito, dato che rappresenta quello che ho vissuto nell'ultimo anno.
Tanto subito, però, il disco non è arrivato! inizio 2016 le cose si mettono ancora peggio. Tinashe annuncia il Joyride Tour senza aver pubblicato un nuovo singolo. Alla fine tutto il tour viene annullato con la motivazione di volersi dedicare alla realizzazione di nuovi brani. Arriviamo quindi a luglio 2016 con la pubblicazione del singolo "Superlove". Anch'esso però ha fallito l'approdo nelle classifiche.
La carriera di Tinashe sembra davvero essere in bilico su un precipizio. Ora come ora la cosa migliore per lei sarebbe evitare la ressa di artisti famosi che saranno protagonisti dell'ultima parte dell'anno  e quindi aspettare il 2017 per tentare il rilancio. Ma questa non sembra essere la strada che è stata scelta. "Joyride" sembra dover arrivare ad ottobre. Sarà così?
Rihanna
Passare da un album all'anno ad un attesa di oltre 3 anni per un nuovo LP non è stato semplice per la Rihanna Navy. La macchina da guerra che per anni ci aveva regalato continuamente nuova musica si era improvvisamente fermata nel 2013 dopo il "Diamonds World Tour". Da un lato poteva essere prevedibile: la voglia di prendersi una pausa dopo anni frenetici era comprensibile.
Per la maggior parte del 2014 Rihanna evita dichiarazioni in proposito, ma proprio alla fine del 2014 la cantante si tradisce: infatti intervistata da Entertainment Weekly dichiarò di essere "Entusiasta" per l'album  e che la release era in arrivo "Questa è la mia speranza" ("That's my Hope"). Ma non solo. Nel 2014, collaborando con un'associazione benefica,  Riri ha messo in palio dei biglietti per il suo futuro tour. Nell'annuncio era spiegato esplicitamente che il tour sarebbe avvenuto nel 2015 sia in Europa che negli USA. Ma invece il tour non c'è proprio stato nel 2015! Rihanna nel dicembre 2014 aveva anche organizzato un incontro a sorpresa con in fan in Francia, denominandolo "The R8 Experience", continuando a scrivere l'hashtag #R8 in tantissimi post per tutta la durata del 2015.
Proprio nel 2015 il grande ritorno si rivelò un dramma musicale: 2 singoli ufficiali di cui il primo "FourFive Seconds" di buon successo ma comunque non allo stesso livello dei precedenti lead singles, poi il secondo singolo "Bit*h Better Have My Money" che checché se ne dica non ha ottenuto un successo che si ci può aspettare per una superstar della sua importanza.
Giusto per complicare il periodo tribolato, Rihanna anche firmato la soundtrack del film d'animazione "Home" incidendo ben 3 brani, ma nessuno si è fatto notare nelle classifiche. Tutti questi fattori hanno portato alla scelta di rimandare l'album. Sfortunatamente però il 2015 che era iniziato non bene è continuato peggio: per tutta la seconda parte dell'anno si sono rincorse voci sul suo nuovo album. Questo, fra l'altro, dopo vari singoli tutti diversissimi l'uno dall'altro, che hanno disorientato il grande pubblico.
Presunte faide tra Glass John e Travis Scott (entrambi hanno collaborato al progetto) riguardo i singoli hanno mandato nel caos la Era discografica di cui intanto era stato rivelato il nome, "Anti". Arriviamo ai giorni nostri: Rihanna rilascia a sorpresa (più o meno) "Anti" regalando l'album tramite Samsung e Tidal. I risultati di vendita finora sono stati discreti, molto meno di ciò che ci si aspetterebbe da una pop-star del suo livello. Da notare come la smash hit dell'Era sia venuta con "Work", unico brano del disco che rispecchia l'R&B orecchiabile della Rihanna degli inizi.
Kelly Rowland
Nel 2014, a meno di un anno dalla release del suo ultimo album "Talk A Good Game", Kelly Rowland annunciava di essere già al lavoro sul nuovo album. Tra i nuovi collaboratori citati dalla Rowland spiccava Pharrell Williams. Intanto Kelly è diventata mamma ma ciò non le ha impedito di passare tanto tempo in studio visto che a inizio 2016 ha dichiarato di aver registrato 45 brani.
Nella stessa intervista la cantante annunciava  altre due cose: la prima che il nuovo album avrebbe avuto un sound prettamente RnB e non dance e la seconda che avrebbe pubblicato un lead single a febbraio, impegno ovviamente non mantenuto. Ecco cosa disse in particolare sulla seconda questione.
Sto per girare il video del mio nuovo singolo e lo pubblicherò a febbraio. Sarà un video molto movimentato
Queste promesse non rispettate hanno ovviamente fatto infervorare il fanbase, ed a poco è servito che la cantante continuasse a parlare del disco, annunciando prima cambi di casa discografica e poi la volontà di dare alla luce un album fatto di sole up tempo, dopo che per l'appunto con "Talk a Good Game" aveva puntato principalmente su slow jam e ballad.
In questi mesi, comunque, anche per lei c'è stato un progetto collaterale che l'ha distratta completamente: parliamo ovviamente di "Chasing Destiny", talent/reality show in cui ha fatto da mentore alla formazione di una nuova girlband, le June's Diary, altro gruppo che però per il momento non ha ancora rilasciato un vero lead single limitandosi al buzz single (non promosso in alcun modo) "L.A.N.C.E". A questo impegno va ad aggiungersi la pubblicazione, in questi anni, di poche canzoni, fra cui featuring con artisti come Fantasia e Chris Brown. Il fatto che ultimamente non parli più del nuovo album non fa però ben sperare.
Lil Wayne
Lil Wayne aveva in cantiere il suo "Tha Carter V" già da tanti anni. La saga "The Carter" può essere considerata una sorta di discografia nella discografia per Wayne in quanto a questi album viene dedicata un attenzione e una promozione ben maggiori rispetto agli altri album del rapper e, per vari motivi, Lil Wayne non sembrava disposto a rilasciare il nuovo album finchè non si sarebbero create le condizioni opportune con i singoli. Nel 2014 (ben 2 anni fa!) sono stati pubblicati 4 singoli e tra essi solo "Believe Me" ft Drake è riuscito a farsi notare. Poi nel 2015 Lil Wayne ha pubblicato un mixtape gratuito dal nome "Free Weezy Album", un altro modo per prendere tempo. Questo nonostante avesse confermato a parole la pubblicazione imminente del disco:
"Tha Carter V" attualmente non ha una data di release. ll vero freno alla release dell'album sono i dissidi tra Lil Wayne e Birdman; il primo è proprietario della Young Money Records mentre il secondo è il capo della Cash Money Records, proprietaria della Young Money.  Lil Wayne accusa Birdman da anni di impedire la pubblicazione di "The Carter V" tanto che aveva minacciato di lasciare la Cash Money Records, cosa che però non può fare per via dei contratti stipulati. La lite ha assunto livelli altissimi nel 2015 quando Birdman è stato accusato (senza prove) di avere a che fare con una sparatoria in un pullman in cui è stato coinvolto Lil Wayne.
Inoltre Birdman ha iniziato una causa legale contro Tidal, rea di aver pubblicato in streaming (d'accordo con Wayne) l'album "Free Weezy Album". A Capodanno pareva che le due parti si fossero riavvicinate (hanno partecipato entrambi al party organizzato da Drake), ma a maggio in una performance Lil Wayne ha urlato "F*ck the bullshit and fu*k Cash Money" e la situazione è tornata ad essere incandescente. Il rapper, infine, ha annunciato il suo ritiro dal musicbiz proprio in questi giorni: questo album non arriverà mai?
Christina Aguilera
Un'altra donna il cui ritorno discografico è stato ritardato da una gravidanza è Christina Aguilera. La cantante è diventata mamma per la seconda volta nel 2014, due anni dopo la release del suo ultimo album "Lotus". Il Cd fu un flop anche per una pessima gestione del progetto da parte della casa discografica che è riuscita a far diventare un handicap e non un plus la presenza della Aguilera come giudice di The Voice US. Proprio The Voice però ora come ora è un'ancora importante nella carriera della Aguilera in quanto le permette non solo di incassare milioni di euro ma anche di mantenere molto alta la sua popolarità.
Se con i suoi due ultimi album ("Bionic" e "Lotus") le cose sono andate malissimo, al contrario con i featuring Christina sembra fortissima. In questi anni ha ottenuto due top 10 hit con "Feel This Moment" con Pitbull e soprattutto con "Say Something" con i A Great Big World ( e si è portata a casa un Grammy). Tra gli altri duetti ricordiamo "Do What You Want" con Lady Gaga e "Hoy Tengo Ganas De Ti" con Alejandro Fernandez.
In questi anni sono periodicamente trapelate notizie di un ritorno musicale di Christina che però non è ancora avvenuto. Gli ultimi suoi singoli veri e propri sono "We Remain" per la colonna sonora di The Hunger Games Catching Fire" e "Change", rilasciata a seguito della morte di Christina Grimmie e della strage di Orlando. Durante l'ultima stagione di The Voice, comunque, Xtina ha dichiarato chiaramente nelle interviste concesse nel backstage che la sua nuova Era sarebbe iniziata subito dopo la fine dello show. Ora, una nuova stagione del talent è già iniziata, ma voi avete visto l'album da qualche parte? Noi no.
Inoltre, a febbraio Christina ha dichiarato:
Ho lavorato su moltissime idee accumulate in questi ultimi anni per inserirle nel mio nuovo album. Non vedo l'ora di far ascoltare qualcosa di mio ai miei fan: è passato già troppo tempo!
Ora, queste parole le ha dette a febbraio e siamo arrivati a settembre senza album: c'è qualcosa che non va! Insomma, ancora molte nubi si aggirano sul ritorno discografico della cantante di "Hurt". A maggio da Ellen, ha dichiarato che l'album uscirà entro l'anno. Manterrà la promessa?